Discover the
promotional stills of the next episode
of season 3 of Jane the Virgin ! Discover just below
the synopsis
which will air on May 15 on CW. In addition,
several information have been revealed about 'Jane The Virgin'
. Look out! to those who don't want to know anything, I specify that it can be spoiler.
+ HQ stills are available in the gallery.
Synopsis – Jane (Gina Rodriguez) and Fabian (guest star Francisco San Martin) are not on the same page when it comes to their relationship, which makes it hard for Jane to ask him for a favor. Petra (Yael Grobglas) and Rafael (Justin Baldoni) both turn to Jane for advice, but Jane is determined not to get involved. Meanwhile, Jane volunteers to help Xo (Andrea Navedo) and Rogelio (Jaime Camil), but might have bitten off more than she can chew.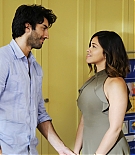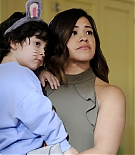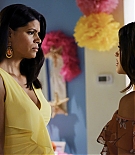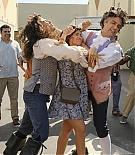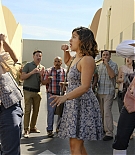 SPOIL SPOIL – The mysterious Narrator (voiced by Anthony Mendez), always heard but never shown, says what's on everyone's minds. Sometimes he even takes the words right out of my mouth! Sarcastic, enthusiastic, snarky and sometimes downright savage, the Narrator's identity has never been revealed … but that's going to change. Get ready to meet the man behind the enigmatic presence on Jane the Virgin. « You'll find out in the last episode of the series [who the Narrator is], » Jane the Virgin executive producer Jennie Snyder Urman revealed to gasps and applause during the show's For Your Emmy Consideration panel in Los Angeles last week. source :bustle.com